11 ways to use your Brisbane property to help you earn a little extra cash
If you're interested in paying down the mortgage faster or topping up your savings, read Blocksidge's 11 ways to use your Brisbane property to earn some extra cash.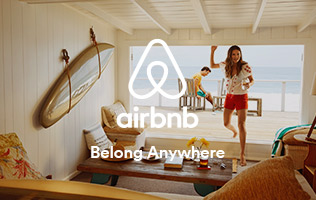 Rent out a spare room
Everyone's heard of Airbnb and over 87,000 Australians have already registered. So if you have a spare room, or a whole house that you are willing to rent out, check out these sites – Airbnb, Roomorama, VRBO and HomeAway. Register and you can use your Brisbane property to earn some extra cash.
Rent out a parking spot
Parkhound is an online marketplace that connects drivers with property owners who have a parking space they want to lease. With 10,000 registered parking spaces in Australia they've processed over $5m in bookings since launching in 2013. It's free to join. All you need to do is sign up, set the price for your parking space and add the availability. Parkhound do the rest. What a brilliant way to use your Brisbane property!
Rent out storage space
If you've got room to spare but don't want a house guest, then make money renting out your garage, attic, or spare room as storage. Spacer is an online marketplace that connects people with space to people who need storage. Earn cash from someone else's desire to declutter and turn your spare room into a source of income.

Pet services
You could earn between $15 and $30 a night pet sitting cats or dogs in your home while their owners are away. Sites such as Petcloud match pet owners with local pet carers and allow you to choose the kind of pet you want to care for. You can even boost your income with extra services such as walking, pick up and drop off or looking after multiple pets.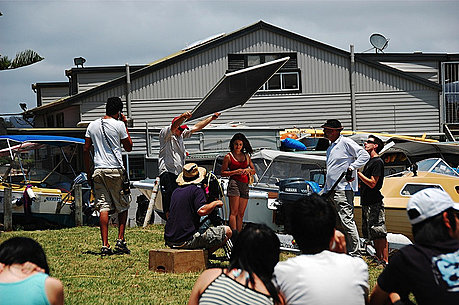 Film set potential
If your home is well kept, in a great location, and has lots of good parking, then register with a photographic film and TV location specialists such as Scene It Locations, or Australian Film Locations. Homeowners can earn anywhere from $800 to $2,000 a day from a photo shoot, film or TV series that uses their home as a location backdrop.
Share your unused data
Wifyer is a tech innovation that lets you access a mobile crowdsourced Wi-Fi network, and earn points by sharing your unused data. The app enables your smartphone to identify Wi-Fi connectivity sharers in your area then connect to share with one click. Redeem points earned by sharing to connect anywhere in the world.
Get your green thumb going
Spare Harvest is an online marketplace for gardeners to sell, share or swap produce. If you're a keen gardener why not use your Brisbane property to grow some extra produce? You can make money selling your extra produce through this community, and feel good about producing local and sustainable food.
Campsite space?
Use your Brisbane property to earn some cash by turning your garden into a campsite! You can earn anything from $15 a night hosting campers, travelers and backpackers. UK based website Camp in My Garden includes Australian gardens in its global listings. It's free to register although donations are invited. Just note that guests need to be able to access to a tap and a WC.
Tutor
Use your Brisbane property and earn some extra cash by turning your spare room into a music room or classroom. Whether it's a massage studio or a language lab, there's no shortage of ways to earn income from your extra space. The Australian Tutoring Association is a useful place to register and list your services.
Host a student
Hosting an international student in your home is a great way to earn a little extra cash and learn about other cultures. Host families can earn from $265 a week, although that needs to cover meals and snacks as well as the cost of an additional person in your home. Web sites such as Oz Homestay can help you find a suitable student.
It's always important to check with your insurer, home loan provider, and Brisbane City Council (or your local council) about any possible legal or contractual restrictions before you sign up to any of the above. And like any regular source of income, there are potential tax obligations.
(Note: Links to external websites open in a new tab!)